Family Medicine Residency
Program Benefits & Highlights
Mountainside Medical Center's Family Practice offers the following:
An academically challenging yet supportive environment
A culturally diverse community close to NYC and the Jersey shore
Strong community involvement
Up to $1,200 in CME money and guidance in accessing worthwhile learning venues
Practice management training with emphasis on all aspects of Family Medicine
Career guidance and job placement help
Opportunities for resident leadership and self governance
Faculty with experience in the many opportunities Family Medicine has to offer
A completely integrated electronic medical records (EMR) system in a Patient Centered Medical Home
Community preceptors engaged and available for teaching
Some of our many features & highlights include:
A cohesive, dedicated faculty with decades of experience training physicians in Family Medicine
Emphasis on preparing for the way medicine will be in the future including interdisciplinary training, practice management and proactive primary care
Level 3 NCQA Patient Centered Medical Home Certifications and active involvement of residents with ongoing PCMH initiatives. Strong curriculum in Behavioral Health that is fully integrated into the residents' daily experience
Obstetrics experience that is well-rounded and busy, as well as a strong overall women's health curriculum
A diverse patient population, diverse residents and faculty
Network affiliation with Hackensack University Medical Center which is ranked as one of the top four hospitals in the NYC Metro area and the best hospital in New Jersey.
A strong professional track record for our graduates. Many have completed fellowships, become faculty or program directors and are state or national leaders in the field of Family Medicine.
The recently announced opening of a new medical school by our Hackensack University Health Network in partnership with Seton Hall University will provide new teaching opportunities as soon as 2017-18.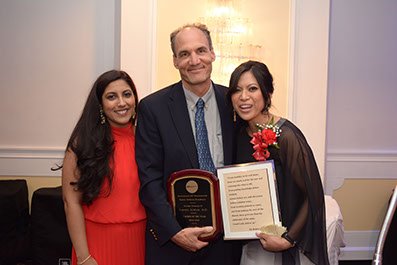 Our excellent location:
Mountainside Medical Center is located in Montclair, NJ and our Family Health Center is in Verona, about 2.5 miles away. Montclair is just 12 miles (19 km) from New York City with many excellent views of the NYC skyline and access to all the city has to offer by mass transit or car.
Montclair has been called "a cultural oasis" by New York magazine and identified as one of NYC's best suburbs because it offers all of the benefits of suburbia coupled with desirable, diverse local activities and convenient city access. The population of Montclair is about 38,000 but despite its relatively small size, it has many art venues, theatres and award-winning restaurants.
There is an art museum in town, along with many galleries. Local theatres show independent and foreign films throughout the year in addition to Hollywood blockbusters. Since its debut in 2011, an annual Montclair Film Festival (sponsored in part by the Hackensack University Health Network) has become extremely successful, drawing renowned filmmakers and stars to discuss their craft. There are also several local venues for plays, musicals and concerts. Events that are open to the public are held on the campus of Montclair State University as well.
Montclair is unique in its desirability to both single and young families. In fact, most Mountainside Medical Center residents do remain in the Northern New Jersey area after graduation – an indicator of the quality of life they find here.