Focused on medical excellence and community service for more than a century
Patient focused, community oriented, conveniently located and equipped with technology that rivals the nation's most prestigious healthcare systems, Mountainside Medical Center offers a comprehensive and growing array of services delivered by caring and highly skilled medical professionals. We're proud of the therapeutic and administrative upgrades we have made. We're the convenient, friendly community hospital that delivers the quality care, medical excellence and technology on which you can depend. Mountainside Medical Center has been serving Montclair and its surrounding New Jersey communities since 1891. The physicians, nurses and volunteers who are a part of the Mountainside family are also your friends and neighbors. We're your community, your hospital and your team, working hard on your behalf.
Comprehensive Resources
Our campus encompasses:
Centers dedicated to women's health, cancer care, cardiology, surgery, chronic kidney disease, ambulatory care, emergency care and numerous other disciplines
A Bariatrics program awarded a Center of Excellence designation
A robust Geriatric Psychiatry program with dedicated inpatient beds
A Wound Care center equipped with hyperbaric oxygen therapy chambers
Thriving OB/Labor & Delivery departments that include a Perinatology program and a Level II Neonatal Nursery
An Emergency Services Department that handles more 40,000 patient visits per year
Successful Hospitalist and Intensivist Programs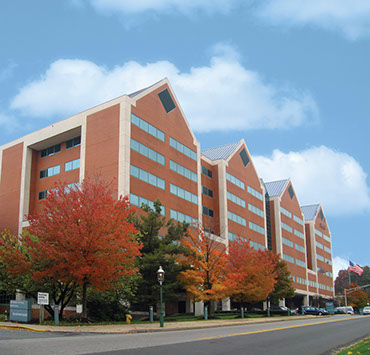 A member of Hackensack Meridian
Located in on the border of Montclair and Glen Ridge, Hackensack Meridian Mountainside Medical Center is proud to continue to provide world-class health care in a community setting. The medical center has successfully transitioned from a stand-alone facility to being part of Hackensack Meridian, the most comprehensive and truly integrated network in the state of New Jersey.
The medical center is a joint venture between Hackensack Meridian and Ardent Health Services, one of the country's leading private hospital management companies.